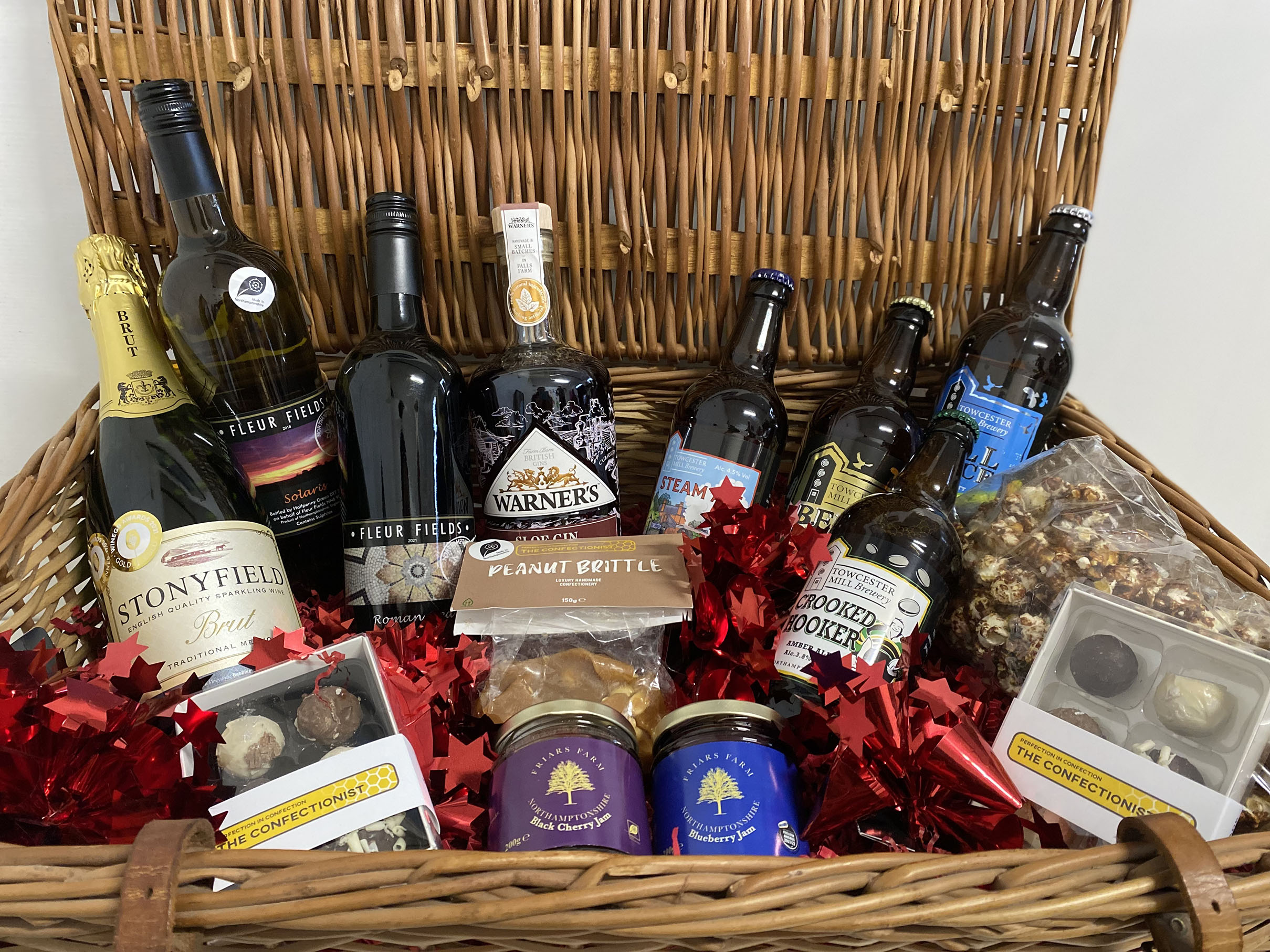 14 May

Local producers to serve up a real treat

Packed full of local delights, the Food, Drinks and Crafts marquee promises to be one of the highlights of the 2023 Fairfax & Favor Rockingham International Horse Trials. 

Last year's Food and Drink Fayre was a huge hit and this year we are taking it a step further by adding space for some of the region's incredibly talented producers of arts and crafts.

Find out more about just some of the brilliant exhibitors who will be joining us below…

Brockleby's Pies

Brockleby's Pies hand makes a range of delicious pies from their small bakery in the borough of Melton Mowbray, including the recently crowned British Pie Award's Supreme Champion Pie', the Moo & Blue! Each quirkily named pie, from the Penguin pie to the Wild Beaver pie has a unique story behind it. Provenance is a key quality ingredient in the pie indeed with all ingredients sourced freshly and from within a 30-mile radius of the family run bakery at Asfordby.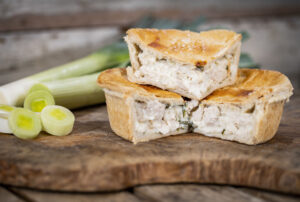 Wilsfords Fudge
James Hook of Wilsfords Fudge says, "I make fudge in the traditional way – small batch, using British butter and British sugar, making (I believe) some of the best fudge around….come along and have a free taste and see if you agree."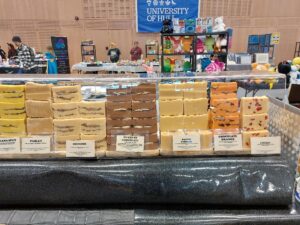 Hamm Tun Fine Foods
Hamm Tun Fine Foods was set up in 2013 and was the first ever cheese maker in Northamptonshire. It all started as a hobby in 2011 with founder Gary Bradshaw just messing about making cheese in his kitchen at home and within two years he was signing a lease on a factory and making cheese commercially. They now make six different cheeses, ranging from hard cheeses to soft blue cheeses. All of their cheeses are made using raw jersey milk from a Northamptonshire farm, made in small batches and supplied to Farm Shops and Deli's across Northamptonshire and surrounding counties.

The Cherry Tree
The Cherry Tree are a small, family-run, tight-knit, passionate bunch of foodies, who pride themselves in their traditions. They hand- make, and hand-stir their own, traditional jam and chutney recipes, creating small batches of each of their delicious range of goodies.
"We can often be found at events around the country, and you can always spot us as we're the ones who're usually getting excited about food and having foodie's conversations with our customers (in-fact anyone who'll talk all things jam & chutney). We believe our products are indeed special, as the care we instil into each batch, can be savoured in every taste that our customers make. We are so very grateful that our customers return to us over and over again. We are proud that they tell their friends and relatives about us and our products and that ultimately, they themselves believe in what we do. After all, we have been here for 25 years, and are looking forward to the next 25 years to come."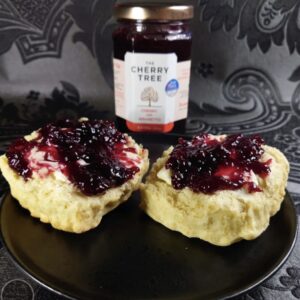 Rugby Distillery
Rugby Distillery are a small family business who opened their distillery in August 2021. When creating their brand, they wanted to pay homage to the town and the sport of Rugby and their Rugby Gin range has done just that.
"1823 – the year William Webb Ellis picked up a football and ran with it at Rugby School. This significant and monumental moment in time created the game of rugby. Just like William Webb Ellis, at Rugby Distillery we pay our respects to tradition whilst embracing the unconventional. So, let's raise a glass to William, and to the spirit of the game."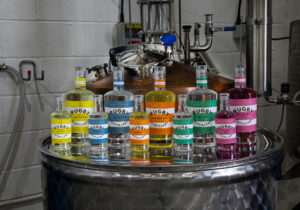 Made in Northamptonshire
Established by The Mallows Company in 2011, Made in Northamptonshire is a Multi-Stakeholder Cooperative which supports and promotes Northamptonshire producers, aiming to raise their profile on a regional, national and international level and ensuring the county's rightful place on the culinary map. They are at the horse trials with samples and the chance to win a delicious MIN producers hamper.
 https://madeinnorthamptonshire.org/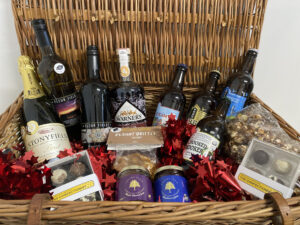 Bettie Brown's Boutique
Bettie Brown's Boutique produces a luxurious and affordable range of ethical, artisan products that will help you "Make Time, to Take Time." Lovingly handmade in Rutland, the range of bath bombs, bath milks, soaps, face oil and face cleansing balms help you to care for your mind and body.
"Our base recipes all use oats and coconut, known for skin softening and soothing benefits – as well as essential oils, known to uplift, alleviate stress and rebalance your emotions. Combining our core products with additional pampering items and gifts ensures our range embraces you and your mindset, allowing you to envelop yourself in a calming and thought-provoking experience."
Why Not Wood, Mathew Gardner
Mathew produces hand crafted pieces with a contemporary aesthetic using a heritage skill. He uses the gift of nature to unlock the magical beauty of wood blended with unusual materials. Being a self-taught woodturner allows him the freedom to design and create unique and extraordinary items, only limited by his own imagination. His inspiration can come from conversations, simple images or the wider world. From small practical items to bespoke interior design pieces.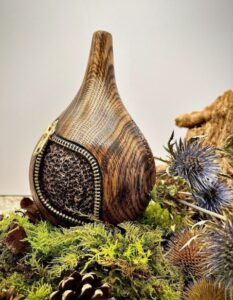 Bubbles and Blooms by Em
Emma, owner and painter of Bubbles and Blooms by Em, loves getting creative and the lockdown gave her the opportunity to bring back her love of painting.
"I get a satisfying feeling of creating something unique. The beautiful summer weather spurred me on and I began to grow, nurture and learn about all sorts of flowers. I started painting the flowers I had grown, first on pebbles then onto glasses, vases and lanterns. My friends and family love my designs and I now attend local craft fairs, meeting people who can enjoy my work."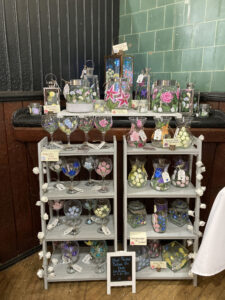 Maria Boyd Art
Maria's work invites you into her world of highly stylised watercolours. Her inspiration comes from the landscapes of her native Scotland to the ancient Meadows of England and all the gardens, parks and pavements in-between, and together with design elements inspired by the Arts & Crafts, Celtic and Moorish designs, she hopes that her re-imagined view of nature will help us to connect with it, and pay tribute to its beauty.
"I love working with watercolour due to its versatility in producing anything from a light and translucent sky to a dark and brooding atmosphere and I love to introduce a bit of "bling" into my paintings with traditional Gold Leaf. My training as a textile designer has a marked influence on my work, and pattern plays a huge role in my work. I attempt to juxtapose stylised natural forms onto highly patterned grounds. My art work draws from the myriad of natural patterns found in nature and different cultures, and combined with my imagination, to hopefully producing unique pieces of artwork."