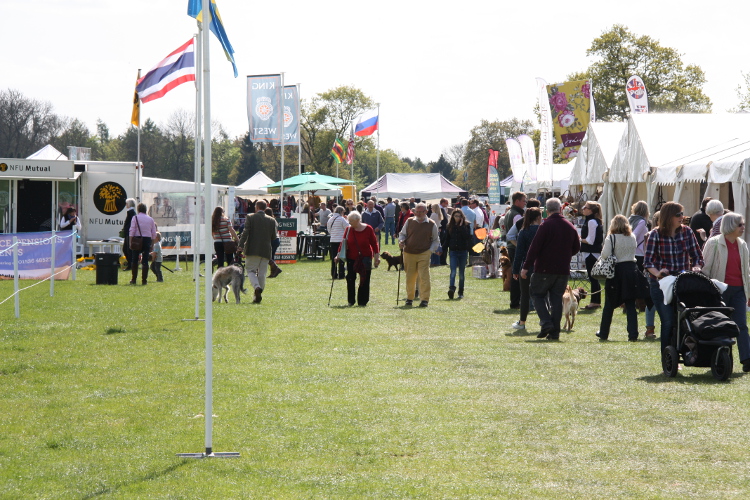 20 Jul

One Week to go to the FEI Rockingham International Horse Trials 2015

The final touches are being put into place across the parkland at Rockingham Castle. Arenas have been marked out, bedding ordered, tickets posted and marquees erected.

Captain Mark Phillips's inaugural CIC2* course is almost ready to walk, bar some fence dressing, and Mark hopes that horses will have: "a real nice trip around it. The course is very much work in progress – it's impossible to do everything in one go without a bottomless budget, but I have made some changes to the track, improving the viewing for spectators as riders loop back after tackling the water.

"Rockingham is a good venue and the footing feels great. I've moved a number of the portable fences around and while it is up to height, it is not overly technical. At this level, courses should be educational for both horse and rider.

"

Our official timekeepers, Robert Loomes & Co from Stamford, who are awarding a £7,500 hand made watch to one lucky event rider on Sunday, are also running a raffle to raise money for the Gurkha Welfare Trust and the Mountain Trust. The Royal Gurkha Regiment were testing a special 'expedition' batch of Loomes watches on Mount Everest when the earthquake struck – fortunately all the Gurkhas survived and are now helping with the humanitarian relief work. Robert Loomes are again offering the prize of a watch whilst donating 100% of ticket sales to the supported charities.

British Showjumping classes run on the Saturday, 23rd May, with classes from Newcomers to Open, while the Pony Club is running a team competition over the weekend. The new Arena Eventing competitions will also provide entertainment at the heart of the site.

The very popular Dubarry Burghley Young Event Horse classes offer spectators a glimpse of some of the potential stars of the future as riders seek qualification for the Young Horse Championships at Burghley in September.

Then, of course, there are all the non-equestrian offerings. As well as the diverse range of trade stands, there will be displays from the Sheep Show (yes, these sheep really do dance), Icarus Falconry and Kevin Morris's dray horses amongst others. Throw in a petting farm, climbing wall and bouncy castle and there is something for everyone to enjoy.