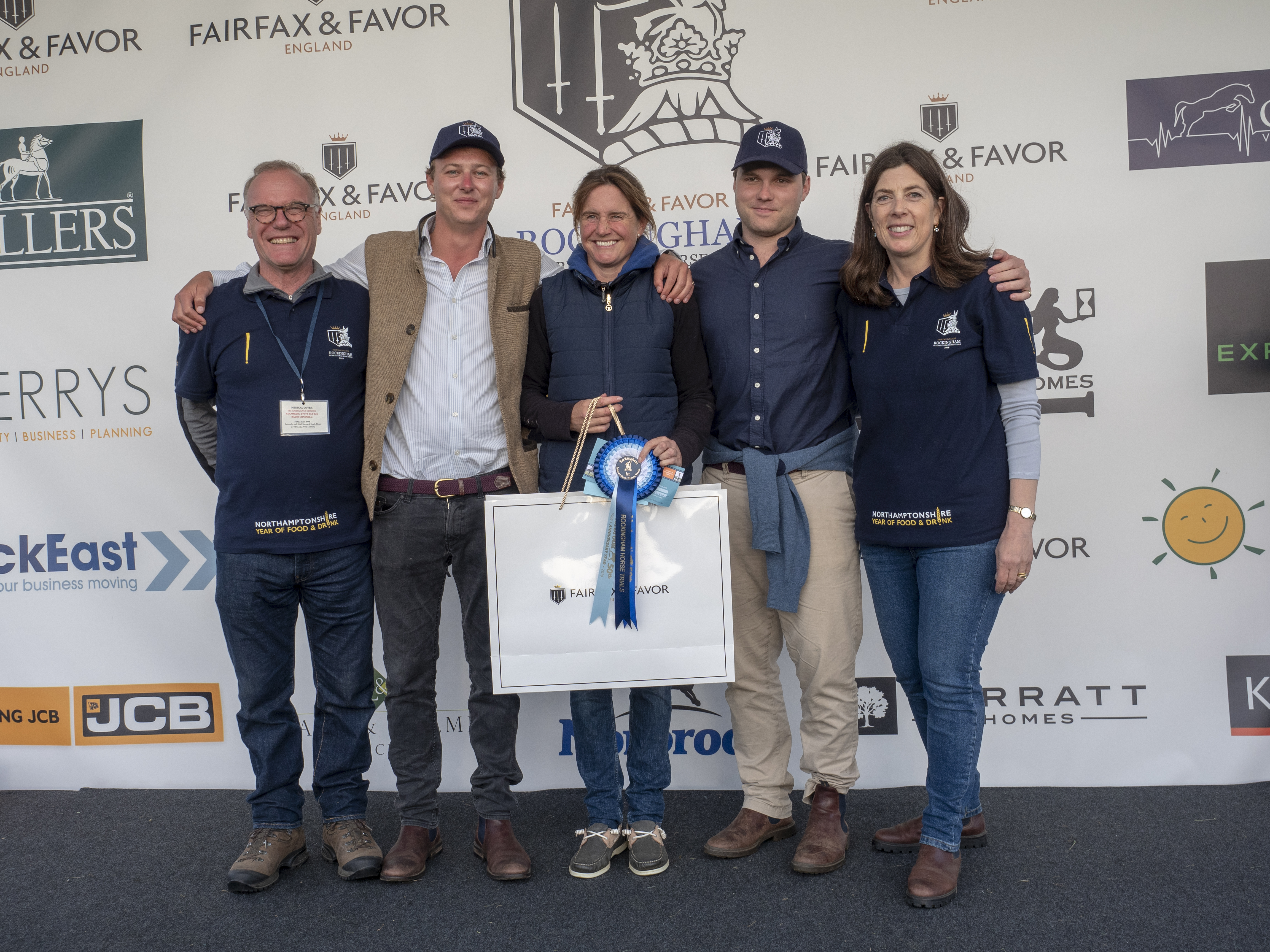 19 May

Saturday roundup
What an incredible day it was for Piggy French, winning not one, not two but three international classes here at Rockingham!
 

She brought a whole new meaning to the phrase 'fill your boots', when these victories meant she took home three pairs of gorgeous limited edition 'Rockingham' boots generously given by our title sponsor, Fairfax & Favor.

Piggy began the fantastic run with a one-two in Section A of the CCI-S2*, with two lovely horses owned by the Lancer Stud. First Lancer took the win, with Cooley Lancer in second. Chuffy Clarke took the third spot in this section with her own, Fernhill G.

The run of good fortune continued as Piggy went on to take both sections of the CCI-S3* – Section C with Alison Seinburn's, Brookfield Quality and Section D with Calling Card, owned by Jayne McGivern.

Second place in Section C of the CCI-S3* went to Kitty King with Alex and Camilla Wakeley's, Cristal Fontaine and third place to the newly crowned British Junior Champion, Georgia Bartlett and her own, Spano De Nazca. 

William Fox-Pitt took second place in CCI-S3* Section D with the Glen's, Georgisaurous and Becky Woolven finished third with Neil Record's bay mare, Elja.

Jess Rimmer took her first international title when claiming the honours in Section B of the CCI-S2*. Riding the lovely bay mare, Mounttemple Mistress owned by Jo Rimmer and Jane Koldewey, she finished on a score of 30.7. Second place in Section B went to New Zealand's Jesse Campbell with Jay Jaffar's, Cooley Lafitte. Helen Witchell finished third riding Castlerichmond William.

Full report to follow.
NAF British Junior Championship
The 2019 NAF Junior National Championship went to Georgia Bartlett and her own, Spano De Nazca. The partnership added just 0.4 time penalties to their dressage score, to finish on a score of 30.6.
Second place went to Molly Faulkner and Amanda Faulkner's Classic Affair and third to Milo Kennedy, riding Sophie Douglas's Moher Prince.
Pony Club Jumping
We had a record number of entries in the Pony Club show jumping here at Rockingham yesterday, with 128 teams from 31 different branches competing for the overall branch prize of a fantastic £500 training bursary, generously donated by Spillers.
After a very closely fought contest, our winners for 2019 were the Cottesmore Branch!
The children were delighted to receive their prizes from none other than, Spillers sponsored rider, William Fox-Pitt.
"I think that being in this atmosphere and jumping these decent courses is really good practice for the children," said William. "It is a really valuable experience for them."
William was joined for the presentation to the Cottesmore Branch by Gina Gatehouse-Sawko from Spillers and event organisers, Lizzie and James Saunders Watson.