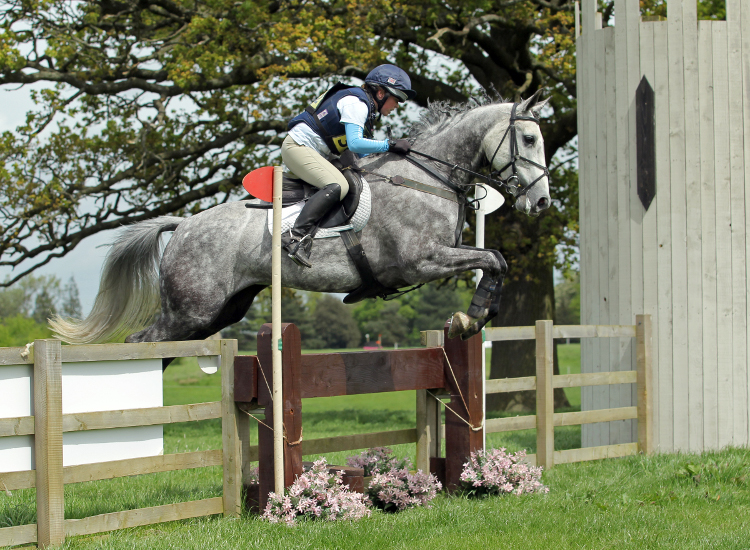 27 Apr

Bumper entries for this year's Horse Trials

With just three weeks to go until this year's Horse Trials (19th-21st May), just shy of 1,000 horses have been entered to compete in the eventing classes and around 700 more are expected for the Pony Club and Riding Club team showjumping, Arena eventing, British Showjumping and Burghley Young Event Horse classes.

Many of the biggest names in the sport of eventing will be galloping around the Castle's Great Park. British number one Oliver Townend has 10 horses entered, while William Fox-Pitt and Andrew Nicholson (NZL) have five apiece, Zara Tindall has four and Sir Mark Todd (NZL) three.

Tim Price (NZL), Kitty King, Mark Kyle (IRL) and Jonty Evans (IRL) are among the Rio 2016 veterans and there will be a strong presence from Team French; local rider Piggy French, a past European silver medallist, is back after a year out to have a baby and, like Oliver, she has 10 horses entered over the three days of competition, while her sister Nini has two.

Australian representatives include two previous Badminton Horse Trials winners, Andrew Hoy with five horses entered, and Paul Tapner with three. Other Four Star winners include Caroline Powell (NZL), Sharon Hunt and Wendy Schaeffer-Macdonald (AUS).

Riders representing Russia, USA, Canada, Ireland, Switzerland, Italy, France, Australia, New Zealand, Hong Kong, Brasil, Czech Republic, China, India and of course Great Britain have all thrown their hats into the ring. So too have two Japanese competitors, Kazuma Tomoto and Toshiyuki Tanaka, as that nation looks forward towards the 2020 Tokyo Olympics. It is a truly international field.

As usual it's not just the eventing that has attracted strong entries. Yet again 100 Pony Club teams have entered for their show jumping competition, and new for this year Riding Club teams will be getting their share of the action. With the additional Arena eventing, Burghley Young Event Horse and British Showjumping classes there will be plenty of action all weekend.

The horse trials takes place over the weekend of the 19th – 21st May in the Park at Rockingham Castle – tickets can be bought on the gate.