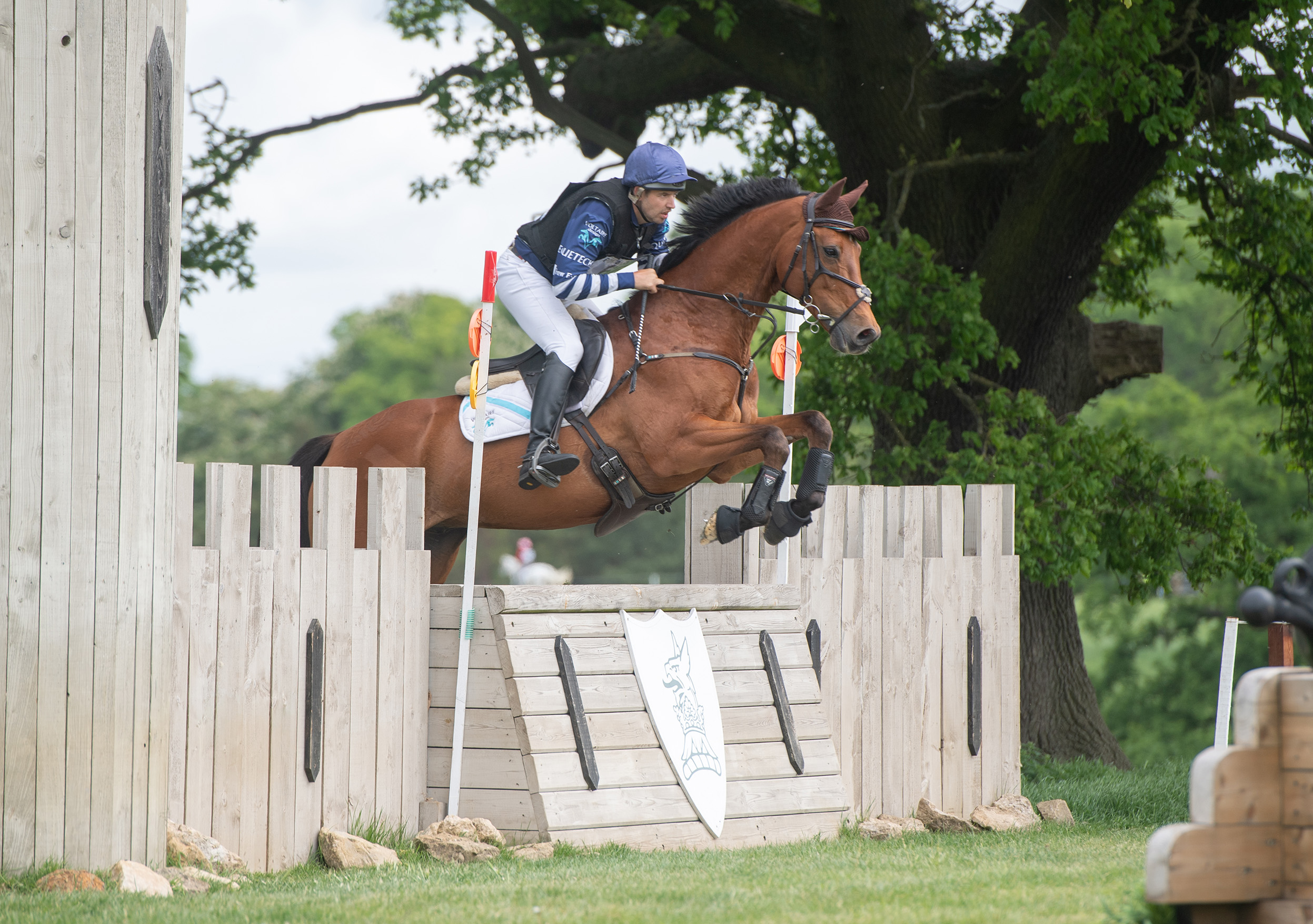 22 Mar

Get ready for Rockingham 2023!

Early-bird tickets are now on sale for the 2023 Fairfax & Favor Rockingham International Horse Trials, which will be taking place in Rockingham Castle's Great Park from 19-21 May.

The luxury lifestyle brand Fairfax & Favor are returning once again as title sponsors of the event, which promises to deliver three days of thrilling equestrian sport. Marcus Fairfax Fountaine, Founding Director said, "We are so proud to continue our title sponsorship of Rockingham Castle Horse Trials. It is such a unique horse trials and one that we have attended from the very start, so it has a special place in Fairfax & Favor History."

Some of the world's top event riders will be making their way to Northamptonshire to enjoy competing on the superb turf of the Rockingham estate's ancient parkland. Alongside the international classes, there will be plenty of highlights to look forward to over the three days of competition – such as Arena Eventing, an Intermediate Masters and the prestigious Loomes Championship, which sees a beautiful hand-produced watch made locally in Stamford awarded to the rider closest to the optimum time on the cross country across the Advanced Intermediate and Open Intermediate classes.

The horse trials is a fantastic opportunity for history lovers to explore the Castle's living past. Clues to the castle's heritage can be found scattered all around the Great Park, with the cross country courses weaving their way around ancient remains such as the ridge and furrow from a vineyard planted by Henry I in 1100 and the foundations of the old hunting lodge where Henry VII stayed in the 16th century.

The castle estate also affords stunning views of Northamptonshire's Welland Valley, making it the ideal spot to sit back with family and friends and enjoy watching world-class sport. A picnic is the perfect accompaniment for a day at the horse trials and those seeking a bit of inspiration need look no further than the hugely popular artisan food fayre – packed full of local delights and returning better than ever for 2023.

"It was fabulous to see so many people enjoying a day out at the horse trials last May and we can't wait to do it all again this year," said event organiser, Lizzie Saunders Watson. "We are also delighted to welcome back Fairfax & Favor as our title sponsors for another year, a relationship that we greatly value.

"Our whole team at the estate love hosting the horse trials and everyone will once again be going above and beyond to deliver the very best competition that we can for riders and spectators."

There will be plenty for the whole family to enjoy, including children's entertainment, a Shire horse display and more than 70 trade stands to be explored. Canine family members are welcome too, with the 'have-a-go' dog agility back by popular demand. Run by the locally based Empingham Dog Training Club, there will be plenty of obstacles to try your paw at!

Book tickets now to enjoy the early-bird discount

Ticket prices start from just £12 for adults and £4 for children, with children aged five and under getting in free.

Entries open

Eventing entries open on 10 April, for more information see the British Eventing website. The Ballot date is 25 April 2023.

Other classes

In addition to the eventing classes, there will also be qualifiers for the prestigious Burghley Young Event Horse Finals, Pony Club Team Show Jumping, Riding Club Team Show Jumping and Arena Eventing classes. For more information and details of how to enter, explore the competitors tab at the top of the homepage.