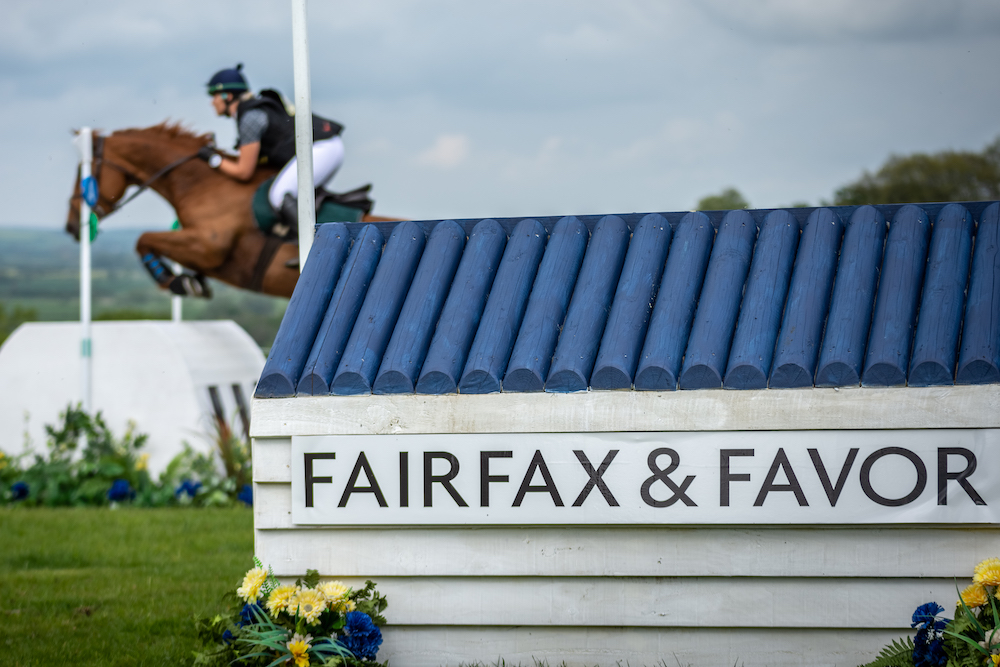 12 Feb

Rockingham International Tickets now on Sale!

Advance ticket sales are now available for the Fairfax & Favor Rockingham Castle International Horse Trials, which takes place this year from Friday 1 to Sunday 3 May.

Situated in the castle's Great Park, the event gives visitors the opportunity to enjoy world class equestrian sport set against the simply stunning backdrop of the Welland Valley. With centuries of history, incredible views and a warm family atmosphere, the event has established itself as a much-loved fixture in the eventing calendar.

Riders from around 20 nations are expected to compete this year, including some of those who will be hoping to represent their countries at this year's Olympic Games in Tokyo. They will be looking forward to taking on the cross courses, designed once again by Captain Mark Phillips and David Carpenter, that make the most of the Castle's magnificent hilltop location.

The event is delighted to be welcoming back Fairfax & Favor as title sponsor for a third consecutive year. Last year the luxury lifestyle brand generously donated a pair of their gorgeous limited edition 'Rockingham' boots to each of the International class winners – providing a real boost to Piggy French's wardrobe when she won three out of the four International classes on offer.

Co-Founders of the brand, Felix Favor Parker and Marcus Fairfax Fountaine, said: "We are so pleased to be sponsoring the Fairfax & Favor Rockingham International Horse Trials again for 2020. Last year, the event was a roaring success.

"Rockingham International has been a firm favourite of ours in the show calendar and to sponsor the event for the third consecutive year is an honour. We are very much looking forward to a working alongside the organisers to make the event another huge success for 2020."

Castle owners, James and Lizzie Saunders Watson are looking forward to hosting the Horse Trials once again:"We love welcoming the equestrian community to Rockingham," says Lizzie. "Not only do we get to appreciate a captivating weekend of sport, but we also have the pleasure of seeing so many visitors (and their horses and dogs) enjoy spending time in the Great Park."

One of the highlights of the competition will once again be the Loomes Championship – where the highly sought-after prize of a hand-produced watch made locally in Stamford will be awarded to the rider closest to the optimum time on the cross country in the Advanced Intermediate or Open Intermediate.

In addition to the Eventing classes, there will also be qualifiers for the prestigious Burghley Young Event Horse Finals, Pony Club Team Show Jumping, Riding Club Team Show Jumping and Arena Eventing classes.

Tickets
Ticket prices start from just £10 for adults and £3 for children, with children aged five and under getting in free. A 20% discount is available if tickets are bought before the end of March – enter the code ROCK2020 when booking online For more information and to book tickets visit www.rockinghamcastlehorsetrials.com.