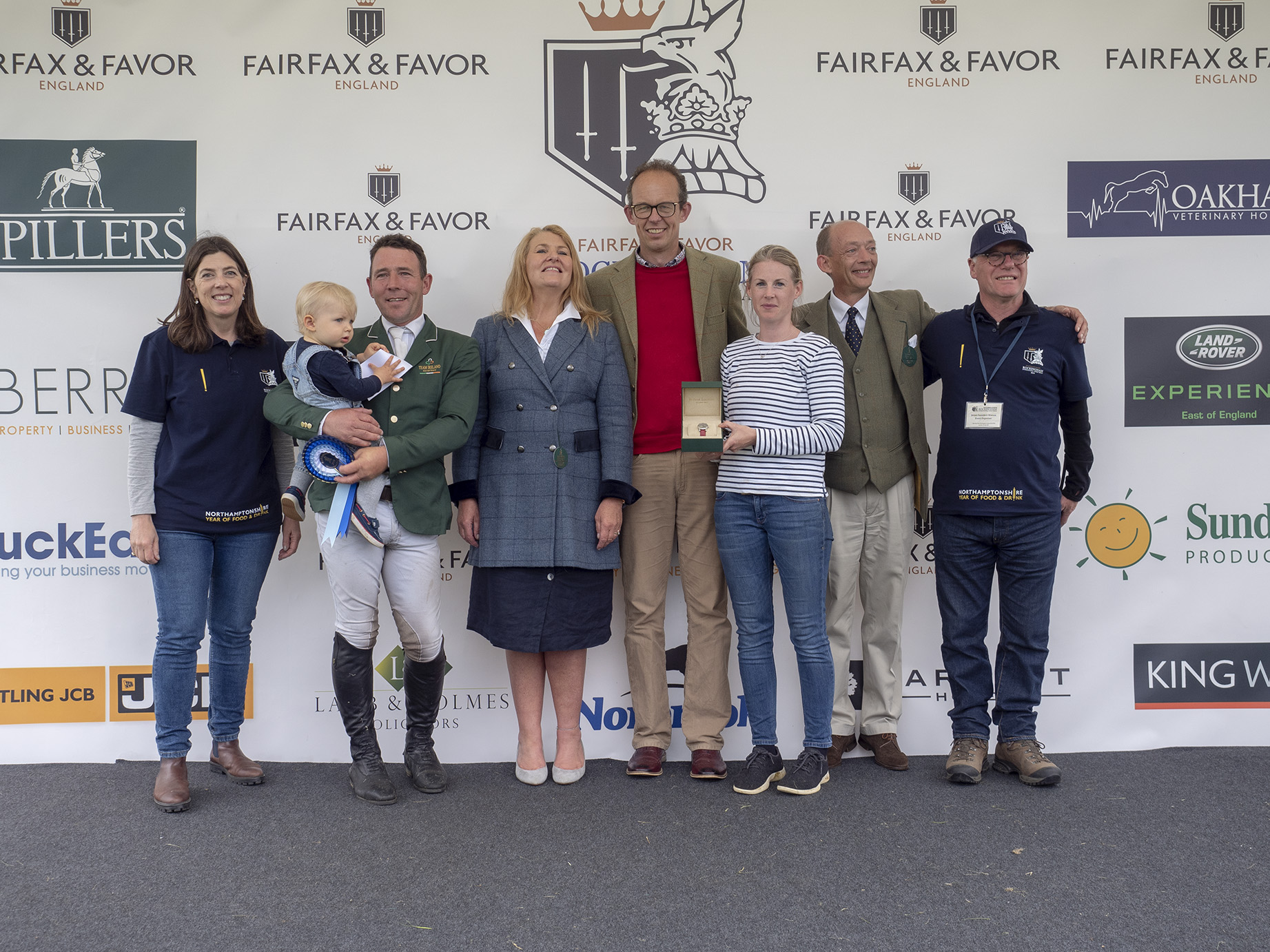 21 May

Sunday round-up

On Sunday, attention turned to the Loomes Championship, where the rider closest to the optimum time on the cross country course in the Open and Advanced Intermediate classes is awarded a stunning, hand-produced watch from Loomes & Co in Stamford.

With the form that she has been enjoying recently, many had their eye on Piggy French to become the first female winner of this incredible prize. When she stopped the clock just one second under the optimum time on Jennifer Saunders's lovely bay gelding, Cooley Monsoon, it looked like she had it in the bag. However, Ireland's Austin O'Connor had other ideas.

Last to go with Colorado Blue, Austin flew round the course to post exactly the same time as Piggy. There was a dramatic pause while results were calculated – in the result of a tie it goes down to show jumping times – before Austin and Colorado Blue were announced the winners.

"With the way everything is happening for Piggy at the moment, I'd sort of accepted defeat!" said Austin. "To win it is great.

"This was Colorado Blue's pre-Bramham run. He won his Advanced class at Withington Manora couple of weeks ago and he's come here and done everything right. I was a little bit disappointed with the dressage today, we were both a little bit asleep, but he jumped great and obviously cross country he was amazing."

Austin was the first recipient of a Robert Loomes watch back in 2014 and becomes the first rider to win the Championshipfor a second time.We might not have seen the first female winner, but a ladies' watch was given out as Austin chose to have the prize for his wife, Amy O'Connor.

"I've obviously gone for the female version, so I've got a particularly happy wife today," said Austin. "It's a great achievement to come back and do it for a second time in five years. I'm very, very lucky to have one, so now we've got one each."

Last year's winner, Jonty Evans was on hand to help present the prize and he was delighted to give it to a fellow Irishman. "I can't think of anybody better than Austin," he said. "I know he's won it before, but it gives me great pleasure to give it to him. It's absolutely fantastic."

Piggy could not be too disappointed to miss out on the watch, as she still won the Advanced Intermediate class with Cooley Monsoon, ahead of Austin and Colorado Blue in second. She then rounded off a wonderful weekend with yet another one-two in the Open Intermediate with Trevor Dickens's Graf Cavalier taking the win and stablemate, Castletown Clover owned by Susannah Paybody finishing in second.