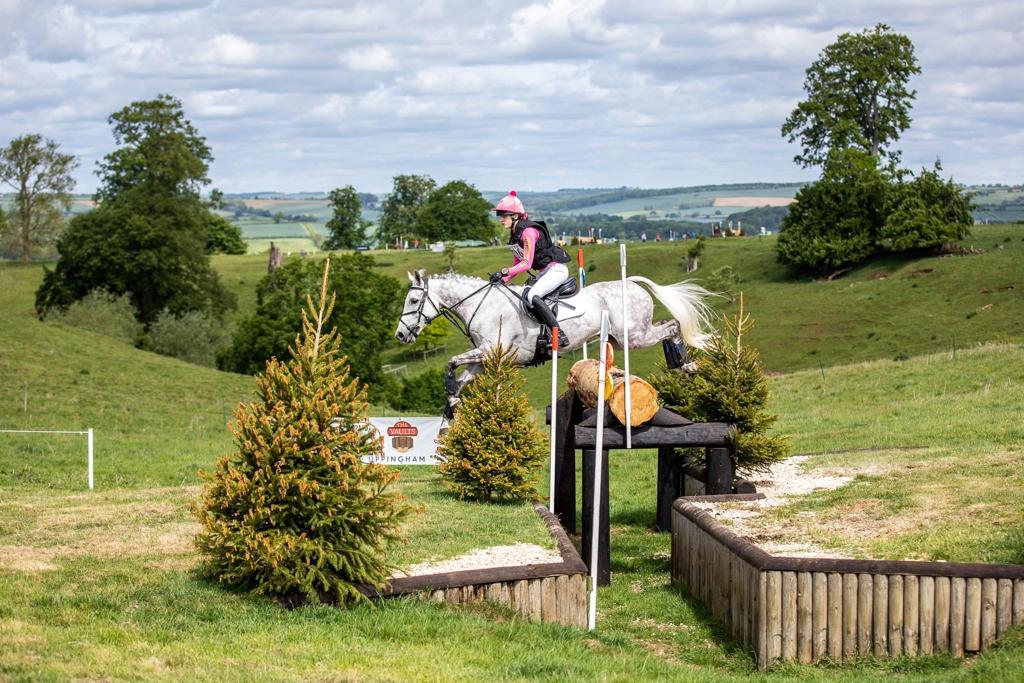 16 May

This year's stories are ready to be written!

With the 2023 Fairfax & Favor Rockingham International Horse Trials set to get underway in just a few days' time, it won't be long before we discover this year's winners. Everyone who comes to compete with us are each on their own journey; each writing their own story. For some, competing in Rockingham's Great Park will be the culmination of a goal they have been working towards for many years, whereas for others the horse trials will be a valuable steppingstone to bigger goals later in the year.

A number of our winners last year went on to have great success later in the season – including Piggy March and Halo who took the CCI-S 3* title at Rockingham on their way to winning the prestigious CCI-S 4* for eight- and nine-year-olds at Blenheim; our Loomes Champions, Clarke Johnstone and Menlo Park, who went on to win a Team Bronze medal for New Zealand at the World Championships in Pratoni, Italy; and Holly Woodhead and Guns N Roses, who won a Novice class at Rockingham before heading on to take the national six-year-old championship at Osberton.

Jaymee's story

There were also bigger things to come for our 2022 OIu21 winners, Jaymee Savill and Grange Ash Sparrow. They went on to be selected to represent Great Britain at the Junior European Championships, finishing seventh individually in front of a home crowd at Hartpury.

"I was obviously very, very happy to be selected," said Jaymee, reflecting on their success. "It was quite a surprise really because you work so hard to get there and, in your mind, you tell yourself it's not the most important thing, but you obviously really want it. I was honoured to be selected and then actually being there, was quite special.

"There was a big atmosphere. Having all the different countries there was quite a lot to take in but, because the juniors and young riders were all there together, we all kept each other calm.

"It was really nice that it was at home and that all our families and friends were able to come and watch and support. My Grandma and Grandad and quite a few of my friends came to watch, and it was just nice to have them there.

"The class we did at Rockingham set us up really well for the rest of the season – the atmosphere, especially in the show jumping with all the trade stands and crowds, was great preparation for the Europeans.

"I really liked competing at Rockingham, it was one of my favourite events of last year," she adds. "For my horse especially, that was the first time in the season that he had seen all those flags and crowds, so it was nice to get that out the way and really good preparation for the big targets to come."

Good luck to all our competitors taking part this year, we can't wait to be part of your journey!
Cross country image courtesy of Mace Maclean