20 Feb

Rockingham Castle and Robert Looomes Watches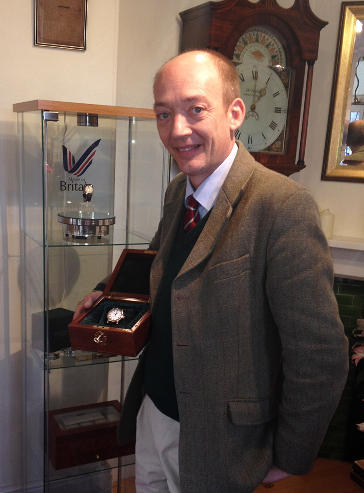 The organisers of Brigstock International Horse Trials are delighted to announce additional sponsorship provided by Robert Loomes & Co.
In 2013 Robert Loomes & Co became the Official Time Keeper at the first Brigstock International Horse Trials at Rockingham Castle.  Following on from the success of this event Robert Loomes & Co have committed to being Official Time Keeper again in 2014.
I
n addition, the firm has offered the outstanding prize of one of their hand-made British wristwatches, to be awarded to the Open Intermediate competitor who completes the cross country course closest to the optimum time. As Official Time Keeper Robert Loomes, the company's Technical Director, is confident that his precision timing, to the nearest hundredth of a second, will produce one lucky winner with equally precise timing who will take home a prize which would normally come with a price tag of £7,500.
Mr Loomes said: "We are absolutely delighted to be returning as Official Timekeepers for the Horse Trials at Rockingham. Eventing, in my view, is the top end of equestrian ability. The event resonates with what we do well ourselves; it is all about commitment, excellence and timing".
Event organiser, Lizzie Saunders Watson said "Events such as ours are hugely enhanced by the involvement of sponsorship and the offer that Robert has generously contributed is a wonderful prize.  I have no doubt that a watch of this quality will be treasured and enjoyed by the recipient for many years to come".
The Horse Trials takes place over the weekend of the 2nd – 4th May in the Park at Rockingham Castle.
Robert Loomes & Co is a small family business of extraordinary watch and clockmakers situated in the stunning market town of Stamford in Lincolnshire. The firm is owned and run by Robert Loomes who descends from a long line of English watch and clock makers dating back to the seventeenth century when his antecedent Thomas Loomes was making fine watches in Yorkshire.  The firm continue to specialise in designing and building the finest of English watches for both ladies and gentlemen.
Media enquiries:  Hilary Manners on 07973 745267 or by email at hilarymanners@btinternet.com